Scolavisa bouwt webapplicaties die zo generiek mogelijk toepasbaar zijn. De bedoeling daarvan is applicaties te maken die met behulp van de input van klanten uit diverse gebruikersgroepen steeds verder verfijnt worden. Zo houden we de applicatie zo handig mogelijk voor een lage prijs. Op dit moment zijn twee webapplicaties voor dat doel en op die manier ontwikkeld, en in voortdurende ontwikkeling: CLASS en YFANTIS. 
CLASS, het Course Learning Administration Support System, is het door Scolavisa ontwikkeld programma waarmee kleine scholen en instructeurs de cursus- en leerlingadministratie kunnen verzorgen. Met CLASS kun je leerlingen koppelen aan docenten, koppelen aan cursussen en vervolgens inplannen in de kalender. In de planning zie je een aantal factoren terug die van belang zijn tijdens plannen: vakanties van de school en van docenten, voorkeur voor lestijden van leerlingen, beschikbaarheid van docent en locatie, consequenties van een ziekmeldingen.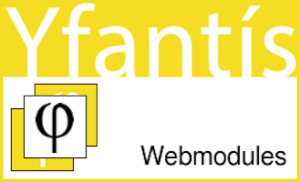 Met behulp van Yfantis kunnen verenigingen informatie uit de ledenadministratie beschikbaar maken op de WordPress website van de vereniging. Dat kan openbaar, zoals een kalender met optredens of bijeenkomsten of beschermd met een gebruikersnaam / wachtwoord combinatie. Yfantis is ooit begonnen als in-house ontwikkeld CMS. Die rol is nu overgegaan naar WordPress. Via Yfantis worden plugins toegevoegd aan de wordpress website, zodat een koppeling-naar-wens ontstaat tussen administratie en website.